The popularity of ecommerce among consumers has led ways to the immense growth of online service marketplace platforms. Consumers are comfortable in using online platforms to buy physical products. In that list, they have started receiving services through marketplace platforms.
The digital market is evolving along with the technology advancements. An innovative approach is needed to make your online store survive in this highly competitive market. An optimal business model will support users to understand consumers' buying behavior and help them to reach their target audience with less effort.
Several online service marketplace platforms are available in the market. Each platform has its own significance. Let us identify them in detail and analyze the best on demand marketplace solutions for our online business.
10 Best Online Service Marketplace Platforms 2022 for OnDemand Business
Set Up Your Online Ondemand Business with Best Enterprise Service Marketplace Solution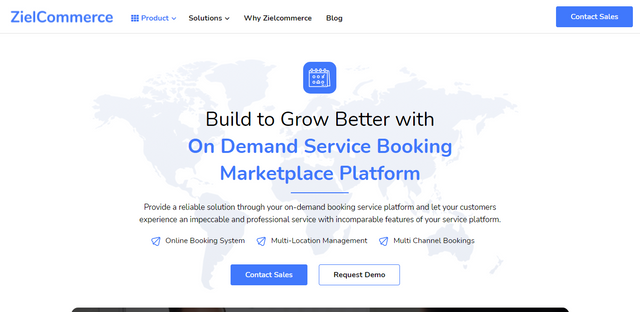 Zielcommerce delivers a host of services under one roof. Users can have their business in any service industry; this on demand platform provides the best solution to reach an audience through its excellent UI & UX. This mobile-friendly platform attracts all mobile users and will focus more on better conversion.
Best user management is offered and users can have complete control over service providers and consumers. Proper notification is sent through push notification feature to all users in the platform. Easy customization and scalability are added advantages of using this on demand service platform.
Features of this Service Marketplace
Zielcommerce comes with one-time payment and with affordable pricing. Users can own a lifetime license and can customize the script.
Easy to manage global audience as the platform supports multiple languages and multiple currencies.
Social media login is an added advantage as users can use their social media credentials to login the platform and can save time in registration.
Can offer review and rating options to consumers and let them share their opinion in their social media page from the platform.
Order tracking is another delighting feature that will allow consumers to know their service request status.
The platform is integrated with leading payment gateways like PayPal, Stripe, etc. and supports easy payment processing.
All-in-one On Demand Service Platform with Lifetime Ownership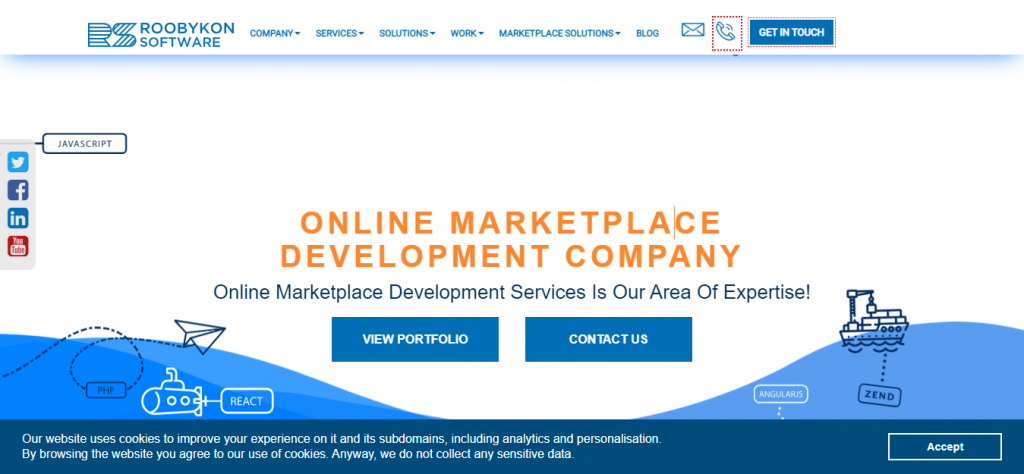 Roobykon is a perfect on demand portal that facilitates users to deliver best on demand services to their consumers in a simplified way. The platform is user-friendly and allows users to handle any technical knowledge. The device responsive design attracts mobile users to your platform and will let them access the platform effectively.
Each service provider will have a dedicated seller dashboard that will support them to identify their business performance that is happening through this service marketplace platform. Multiple payment options are offered to consumers that will facilitate them to easily pay and get service through this marketplace.
Features of this on demand service platform
Exclusive mobile applications that will facilitate accessibility and will increase the conversion rate.
100% customization support is offered and users can build their own service marketplace and reach their audience.
Easy service search is offered and this will allow consumers to find the service they want in a few clicks.
On demand service platform supports multiple revenue streams and guarantees better returns.
Perfect customer support is provided to users and there are multiple communication channels integrated with the platform that will allow users to communicate with service providers easily.
Leading Service Marketplace Platform for any Organization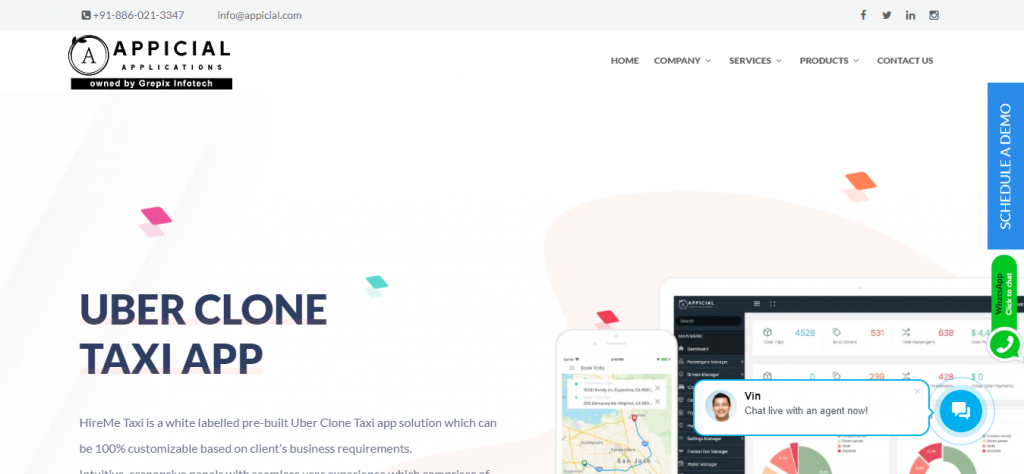 Appicial has a clear understanding of the market demand and the platform is built in such a way it meets all user groups' requirements. It inherits all essential features that are needed to have a successful service marketplace platform. The advanced on demand features will facilitate users to gain excellent audience reach and assure better returns.
The phenomenal UI and UX grab the attention of the audience and will make them stay on the platform for a longer time. The attractive content marketing system will make the audience decide on getting service from the platform. The easy payment option will let consumers pay and order the service instantly.
Features of this on demand service marketplace
Multiple stores can be easily managed and monitored with a single back-end platform.
The platform is perfectly scalable that will allow your business to grow and can store huge data without any storage restrictions.
Effective invoice generation will let consumers get their invoice with respective taxes.
The service platform is integrated with more than 60+ payment gateways that will facilitate consumers to pay and get service.
Easy third-party application integration is an added advantage for this service platform.
Enterprise-Grade Ondemand Marketplace Software with Pre-Built Service Apps
User expectation can be easily fulfilled with this dedicated on demand service platform. This marketplace has better customer understanding and perfect market research is also done that will support the platform to fulfill user demands with its extensive features. The mobile-friendly platform will allow users to access the platform from any of their smart devices without any difficulties.
Additional plugins and add-ons are available that will support users to have better business operations. Excellent inventory control systems will support service providers to maintain their inventory effectively and will make sure they will never run out of stock any time. Proper notification will be sent to service providers and they can easily keep a track of their stocks.
Features of this Online Service Marketplace Platform
End-to-end data security is assured to users as the platform is perfectly SSL certified and fights against all malware attacks.
The super cool design attracts more visitors to your platform and will reduce the bounce rate and will increase the conversion rate.
Users can frame and revamp their platform as the platform is customizable and codings are very flexible.
Social media channels are integrated with this on demand marketplace that will ensure better brand visibility to your target audience.
Full-Scale Service Marketplace Platform For Best OnDemand Business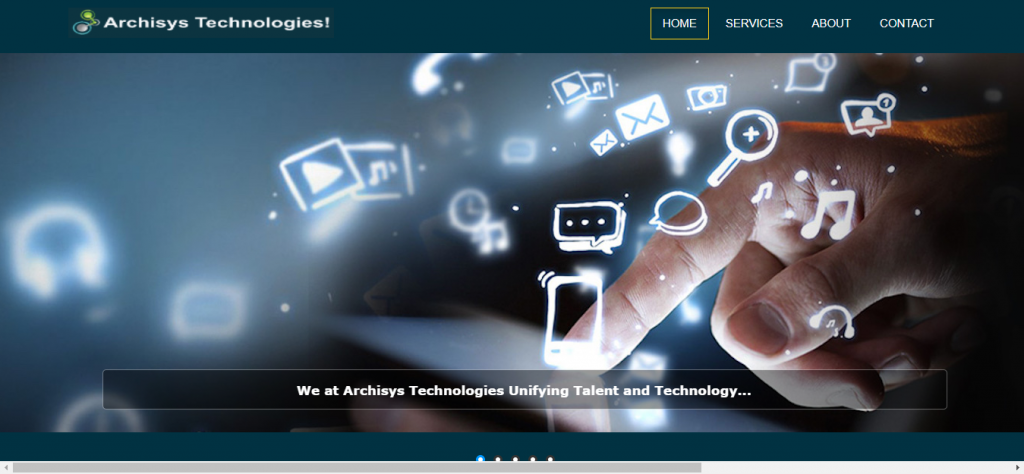 Users with any business model can trust Archysis to promote their business to the next level. This service marketplace platform supports users through thousands of reports that will clearly explain the performance of their business and through these statistical reports every seller can identify what rectification is needed to enhance their business.
The service platform is perfectly secured and users may not fear any security threats and can continue accessing the platform. Globally connecting features like multilingual support and multiple currency support is offered by this on demand service platform. Multiple payment options are provided to users that will facilitate them to pay easily through the platform.
Features of this service on demand marketplace
This platform is available to users as a rental platform. Users can rent the platform and can use them for any particular period.
The search engine optimized platform will let users have better online visibility and users can expect better traffic to their platform.
Easy checkout process will make payment transaction simple and will make users be more comfortable in transferring their amount through the platform
Multiple marketing tools are integrated with the platform that will support in promoting the brand easily online.
The Most Powerful and Flexible Ondemand Service Platform On Every Device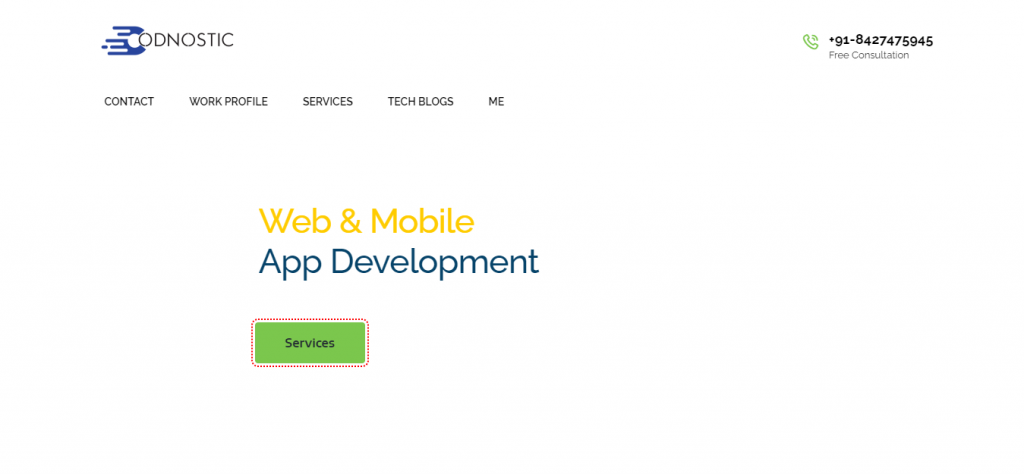 Codnostic is a well-known service marketplace platform that has thousands of active users in the market. The multiple on demand service features will facilitate users to get assured returns. Better hosting service has been offered by this platform and users may not worry about searching for a hosting provider. Users will get free domain registration for one year and can have a secured backup service too.
Reputed and familiar payment gateways are integrated with this platform that will make consumers feel comfortable to use them to pay online without hesitation. Multiple business models can be supported and users find more ways in generating revenue. The user-friendly platform will allow even a non-technical person to handle it effectively.
Features of this Online Service Marketplace
Users may integrate their existing third-party application with this service marketplace platform without much difficulty.
More than 50+ payment gateways are integrated that assures easy and simply payment processing.
The service platform is far from any malware attacks and DdoS attacks as the platform strictly follows standard security protocols.
Branding and promotion is quite simple and needs less investment as the platform contains several in-built marketing tools.
Soothe
Ondemand Service Marketplace Solution With Industry-Leading Technology
Soothe supports multiple revenue streams and users can increase the profit easily. Service providers show more interest in joining this service platform as the marketplace supports paid listing and allows sellers to be listed in top search. This will obviously increase their page traffic and will get them better conversion.
The stunning features make this on demand service platform to compete with other leading platforms and will help users to survive in the market. The fast and secured mobile payment system will support easier payment transactions. The enchanting UI & UX attracts more audience to the platform.
Features of this Online Service Marketplace
Better authentication process is offered that will ensure user data security.
Push notification feature will alert admin, service providers and also consumers whenever a message needs to be delivered.
All familiar gateway providers are integrated with the platform that will support consumers to carry out their payment process without any threats.
The platform has several communication ports that will allow consumers and service providers to communicate among them and get the service properly.
The installation and setup process is easy and simple to handle. Not much support is needed from the development team.
Integrate Advanced Whitelabel Service Marketplac software to Empower Your Business
Glamsquad is an SEO-friendly service platform that gets easy search engine ranking and supports you to reach your target audience with less effort. Users can also reach their global audience as the platform supports multiple languages and multiple currencies. The mobile-friendly service platform helps users to navigate into features easily.
Users can expand their business without worrying about the platform compatibility and storage issues. The service platform is scalable and can support your business expansion without any data restrictions. Users can also customize the platform and make it suitable for their business.
Features of this On Demand Marketplace Platform
The registration process is quite simple and easy to process. Any non-technical person can easily register themselves using their social media credentials.
Utilize all marketing tools that are integrated with the platform and gain better branding and visibility with less investment.
Better third-party API integration is an added value for this service platform that will enhance the business operation easily.
Advanced analytics and reporting features will give a clear chart about the performance of the platform and also the business. Necessary corrections can be done to improve the performance.
Rinse
Launch #1 Ondemand Service Platform Seamlessly To Generate Best Profits
Better user experience is offered by this leading service marketplace platform. This on demand marketplace comes with a server hosting service where you can get periodic backups and data security. Easy registration with social media login feature supports this platform to get the attention of the audience easily.
This service platform perfectly suits all business sizes and launching the platform is an easy process. Without any technical support users can install the marketplace and start their online business easily. Proper customer support is provided and users can get in touch with the technical team whenever needed.
Features of this on demand service marketplace platform
Perfect order management system is offered by this marketplace platform and every order is handled mainly to delight consumers.
This well-established marketplace platform has an easy checkout process that will let consumers checkout instantly after requesting and paying for the service.
Thousands of themes and layouts are available for free. Users can use them and customize their platform.
The loading speed of the platform is quite appreciable and users can easily reduce the bounce rate.
Admin can set the commission slab for each service provider and can easily keep changing the slab whenever needed.
Drizly
A Whitelabel Solutions for Building Service Marketplace Platform
Drizly supports all user groups of the platform, like admin, service providers and consumers. With its excellent features, it has got hold of thousands of active users and has gained greater positive reviews online. This will grab the attention of visitors and will obviously increase the traffic of the platform with less effort.
Proper SSL certification has been gained by this service platform that assures better data security. More customer centric features like reviews and ratings, loyalty programs are offered in this service platform that will gain the attention of customers and will make them refer their friends to this marketplace.
Features of this on demand marketplace platform
Attractive features like multilingual support and multiple currency support will help you reach your global audience.
The service platform is more device-responsive and will fit into any screen size and makes it more compatible.
Through proper analytics users can easily identify consumers' behavior and can offer more personalized services.
Consumers are allowed to share the platform and its services in their social media pages that will gain greater visibility.
Multiple revenue streams like commission fee, advertisement, affiliate modules and many more are available that will assure better returns to the admin.
Blacklane
The Service Marketplace Platform Provider with Highend Technology
This reputed on demand service marketplace is widely being used by thousands of users. All features are well analyzed and it assures to meet the demands of service providers and also consumers. The simple payment system will let the payment transaction to be carried out in a flawless manner.
Proper technical maintenance is provided by the technical team. Periodic back up is taken by the hosting server and there is no need to worry about data security. Consumers will get the privilege of comparing services with several service providers using the comparison tool and can select the one that is comfortable for them.
Features of this on demand marketplace platform
The cloud-based service platform will allow users to access the resource anywhere, any time.
The coding is transparent and easy to customize. Users can easily modify the changes and make it fit for their business.
Offers and discounts can be offered to consumers and this will attract more customers to your platform
Service providers can have unlimited listings that will help them to expand their business further and will support them to get more orders.
Wype
Top Ondemand Solution For Launching a World-class Service Marketpace Apps
Wype supports users to compete well in the market through its salient features. The platform is 100% customizable and also scalable that supports business to expand in future. Customer support team is easily approachable either through live chat or SMS or whatsapp or even email.
Customers can use referral programs that will benefit them and this will also help users to acquire more customers to their service portal. Users may have a third-party API to carry out their business operations. Those APIs can be integrated with the service platform and can easily merge data with the marketplace. This will simplify the business operations.
Features of this on demand service platform
Reliable and attractive content management system will grab the audience to your service platform.
Live tracking is allowed and this will help customers to track their service request easily.
Advanced search and filtering options will let consumers find their service with few clicks.
Google map integration is offered in this service platform that will help consumers to locate the nearby service providers.
Easy product sharing in all social media platforms is an added advantage as consumers can easily get feedback about the platform and its service.
Retaxis
An easy-to-customize Service Marketplace Platform
Retaxis is a highly recommended on-demand marketplace platform for beginners who seek a complete budget-friendly service marketplace package. The platform has gained better recognition in the market as it contains all essential features that will help any user to survive in the market. The platform is more flexible and offers users, build their service marketplace that will meet their customers' needs.
Multiple marketing features are included in this service platform that will help you to get additional traffic to your marketplace without putting any additional effort. The inbuilt SEO tool will support you in getting in top search engine page ranking and this will guide all your target audience to enter your service website and you can be assured of better conversions.
Features of this online marketplace professional platform
The platform is well-integrated with advanced analytics and reporting features that will help users to have a clear insight into their online business.
Users can have a free trial version that will help them to have a hands-on and can understand all features and modules before purchasing them.
A better price comparison tool will help customers to have a deep comparison with multiple service providers and will help them to find the best pricing.
Multiple communication channels are integrated with the platform that will allow customers to communicate with the concerned service provider before they finalize the order.
Letsnurture
A Feature-rich Online Service Marketplace Platform
Letsnurture is the most flexible and versatile service marketplace that will fulfill all user groups and all business types. The website performance is highly appreciable and the platform has better uptime. This will reduce the bounce rate and will increase the traffic of the platform. The device responsive service marketplace will allow all mobile users to have the same look and feel while accessing the service portal.
The dedicated admin dashboard supports every admin to have complete control over the marketplace as he can get insight into booked services, delivered services, payments, payouts, and many more. Any third-party APIs can be easily integrated with the marketplace and this will simplify all other business operations and will increase productivity simultaneously.
Features of this service marketplace platform
Coupons and discounts will impress customers as they can save their money and can get additional services.
The simplified withdrawal procedure will benefit the service provider to get his payout on time by just following a few processes.
The social media login process helps all users to easily sign in to the service platform without going through the tedious registration process.
The review and rating features will help customers to share their experiences with the marketplace to others.
Conclusion
Analyze all the above mentioned on demand marketplace solutions and find the one that perfectly suits your business and market. Have clear determination in running your online business and never give up easily. Check with your competitors and develop a unique strategy that will help you to compete well.