Conversions are the key aspect that every ecommerce marketplace expects. To expand your audience count and to increase your customer base you need to have a feature-rich ecommerce website. One of the key features that need more attention is the checkout page. We need to understand the importance of the checkout process that determines the conversion rate effectively. Once we get to know its role we should put more effort in optimizing the checkout page.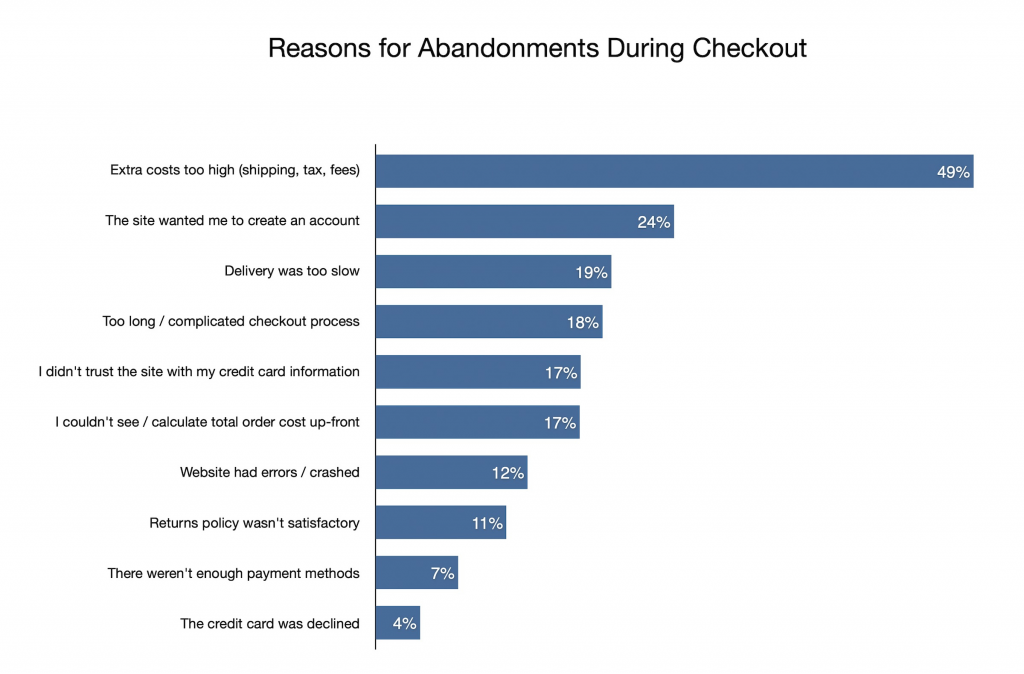 How to optimize your Checkout page?
Every entrepreneur will insist the developer to develop an eCommerce website with a user-friendly interface along with attractive layouts. These aspects will undoubtedly increase the site traffic but if you check for conversion, the conversion rate will below. If we analyze the reason you will find a high rate of cart abandonment that occurs mainly because of poor optimization of the checkout page. First we need to know more on how to optimize the checkout process and increase the sale and revenue of the marketplace platform.
1. Avoid mandatory sign-ups by offering Guest Checkout – Today there are several ecommerce websites in the market. Most of them are providing guests to order products without registering. You can check this with leading ecommerce giants like Amazon, eBay, Flipkart and many more sites that allow guests to shop on their site.
Buyers will be more comfortable as there is no need to give their personal details while registering with the ecommerce website. They can experience the best checkout process and you can get better conversion.
2. Include Social Login options – Social media platforms are unavoidable if you expect more reach and visibility for your marketplace platform. If you have done perfect checkout optimization then you can include social media logins and allow your buyers to share products in their account. This will increase the website traffic and also sales.
3. Offer Free Shipping or at least cut-down the shipping cost – People always prefer ecommerce websites that provide better offers and discounts. One such expectation will be on free shipping or some cost cutting offers in shipping cost. If they find this offer in your checkout page then obviously they will buy products on your website.
4. Provide Multiple Payment Options and Shipping Services – In your optimized checkout page you need to add multiple payment gateways that will be familiar for users to buy products without any hesitation. Allow buyers to select the delivery option that will be more convenient to them.
5. Use Exit Popup – This is one of the successful checkout optimization techniques that is widely followed in many leading ecommerce sites like Amazon and found to be more fruitful.
By analyzing the mouse movement you can include an exit popup that will give additional discounts to users who are about to exit the checkout page without buying products. This may change their mind and they can buy products instantly.
6. Consider using a One Page Checkout – A one page checkout which is also called a single page checkout is a reliable optimization process that can be carried out in the checkout page. You can have all details to be entered in a single page and this will not take much time for buyers to complete.
If you have several pages for the checkout process then if the loading time is slow, this may lead to cart abandonment. So better have them all in a single checkout page.
7. Use Google Auto-address fill and Inline Validation – If an existing member is in checkout process then you can get their details like name and address from their registration form and can use Google auto-address fill that will get all these details without making users to type again the entire detail.
This will reduce their working time on the checkout page and can instantly purchase the product.
8. Display Security Badges – There is always a security threat for online shopping and people are well aware about it. you need to ensure that your website is a trusted one by adding many logos that will make users understand how secure your site is. This will make them proceed to the checkout process and conversion happens easily.
9. Make your Checkout Mobile Responsive – Mcommerce has the major share in ecommerce revenue. You cannot ignore users who use their smartphones to do online shopping. Around 72% of online shopping happens through smartphones.
It is very essential to optimize your checkout page to be mobile responsive just to attract the mobile users to buy products online.
10. Display Progress Bar – If you are not comfortable in having a single page checkout then you can provide a progress bar that will clearly show what is the process remaining in the checkout.
Many users without knowing how long it will take to complete will abandon the cart. To avoid this provide them details that will make them understand the checkout process in a better way.
11. Encourage Cross-selling – To boost sales and revenue you need to include cross-selling techniques in your checkout page. You can suggest more related products that they may need to buy. This will create a demand in users' minds and they may easily buy those products.
Boost Ecommerce Sales By Building Trust
Trust is the key factor that will get you sales and revenue especially when you have an online business. People expect your website to be reliable and for this you need to be more transparent. Your page optimization needs to be more transparent and should provide the best checkout process to your users.
Check all your communication channels and ensure that they all are active so that customers can contact you anytime to clear their doubts about products or services you provide.
Ensure that your customers are never left unattended and this will increase your reputation and online credibility. Focus on having a long-term relationship with your customers and provide best offers and discounts that will delight them and will make them buy products again and again from your ecommerce website.
Summing Up
Follow a proper strategy for checkout page optimization. Never take it so easily as this has the major impact on the conversion rate. Always monitor the cart abandonment rate and find out the reason for this and do necessary corrections and modifications that will enhance the checkout process easily. Follow our checkout optimization techniques that are mentioned above and give a perfect shopping experience to your audience and get better sales and revenue.